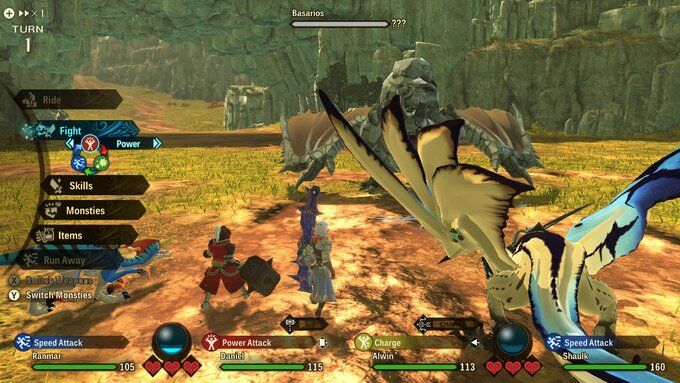 By Daniel Fugate
Monster Hunter Stories 2's story, about a boy out to save the world from a monster of ruin, feels a bit like a Pokémon game at times. However Monster Hunter 2 Stories does have its own mythology, unique monsters, and characters that keep things from being boring. The story won't win any awards as it is probably a bit too kid friendly, but it does the job and doesn't get in the way of the things that do make Monster Hunter Stories 2 a pretty great game.
For instance, as we mentioned our review-in-progress here, the combat is excellent. Turn-based, RPG fans, especially veterans, will find a combat system that will keep them on their toes. This part is not kid friendly; some of the battles can be pretty tough. How hard the battles are makes me wonder why the story received such a kiddish flare while combat was definitely focused on an older audience. The boss battles, especially, will test some players.
Like any good RPG though, there is plenty of grinding to do. There are tons of enemies and chances to level up your character and your monsters. Thankfully, there are no random battles and so you can avoid enemies when you want to. They never get in the way of exploring the game's amazing world, although a wrong turn often put us in a spot we didn't want to be. The camera doesn't always cooperate with you in this regard, but it's not overly bothersome.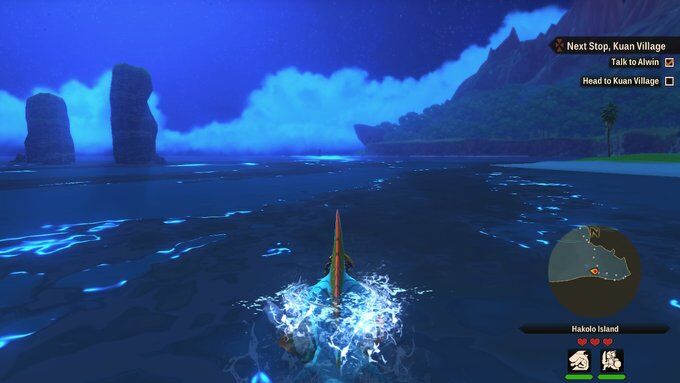 The world of Monster Hunter Stories 2 is huge. It's no Breath of the Wild, but it has some nice open areas and lots of cool exploration. As you discover new areas, you'll unlock new things to do. There is so much to discover in this game, especially, you'll want to find as many monsters as you can!
One of my favourite non-combat things about Monster Hunter Stories is that you can find different monsters with unique abilities that can be used outside of battle. There are monsters that swim, jump, break rocks, dig, climb vines, and more. These monsters will help you find stuff and get to new areas. It's a really good way to push players to expand their Monstie collection, as having a good variety in your party will be the key to finding all those treasure chests spread around the world, especially those with elusive Bottle Caps!
Speaking of pretty, this game's graphics are out of this world. I talked about the graphics more at length here, but rest assured the look of this game from beginning to end is outstanding. The presentation goes further than that as well. While many games are happy to just provide text for the characters, allowing you to read yoru way through the adventure, Monster Hunter Stories 2 takes things to the next level, providing long, voice-acted cutscenes more often than not to progress the story forward. That's pretty stellar, and the voice actors do a phenomenal job bringing each and every character to life.
And don't even get me started on the music. Whether it's wandering the over world and enjoying subtle tunes while you hear Monstie's move about, or the epic battle music you'll enjoy while taking on the games toughest bosses, the music in Monster Hunter Stories 2 will definitely be memorable, and something that will stick with you long after the adventure is over.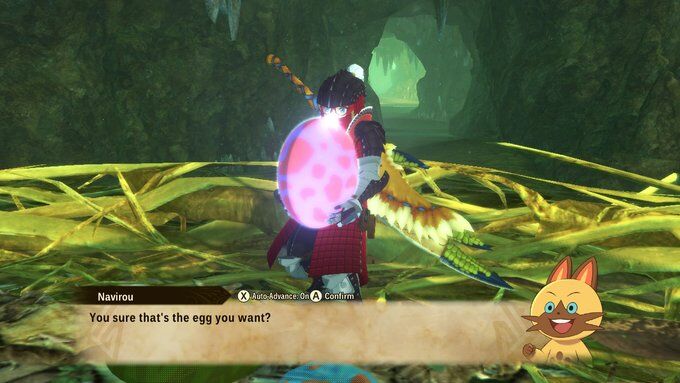 Monster Hunter Stories 2 is a really great Japanese RPG that provides a ton of content for the upfront purchase price. Its story isn't the best but its addictive combat, exploration, and fantastic graphics make it a must play for any turn-based RPG fan. We don't get many games like this anymore. And even when you thought you were finished with the experience, Capcom will dump a ton of post-game stuff as well, keeping this adventure going well past the 60 hour mark. Bang for buck, this game delivers.
If you're a Japanese RPG fan you should, without a doubt, play this game!