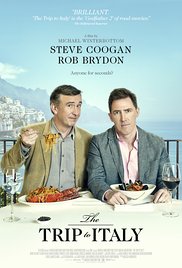 WHAT'S IT ABOUT
Two middle-aged British comedians tour Italy sampling the local food & women in this sequel to the cult BBC film / TV series The Trip.
What's it REALLY about?
Edited-down "best bits" of a six-part BBC docu-comedy where The Observer commissioned comedian Rob Brydon to write restaurant reviews in Britain's Lake District (series one) and Italy (this film/series two). Brydon invites fellow comedian Steve Coogan along, and we are served the best bits of their improvisations and  impersonations based on an EXTREMELY loose plot.
User Comments