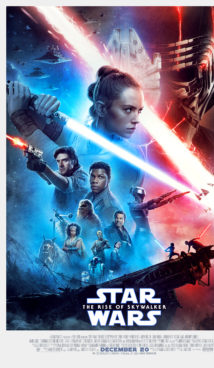 WHAT'S IT ABOUT
It is a time of incongruity…
The First Sith Order's
ambiguous tariff statutes mandate reexamination
of galactic export quotas.
As the galaxy collectively google "who is Vice Admiral Amilyn Holdo?"
in a vain attempt to understand why Admiral Ackbar
was ingloriously killed off while his role
was given to what should have been some
obscure background character, Something, Something,
Something, Dark Side causes a space-time rift,
erasing the events of Episodes I, II, and bits of
III and VIII, making them non-canon, thereby
unruining the childhood of crybaby twitter trolls.
Meanwhile, a gathering shadow at Chubba the Shedd's
Dust Palace sees everyone's favourite OT characters
reappear either as force ghosts or reborn as babies into
the Resistance, as Disney rolls in oodles and oodles of
sweet, sweet cash.
The saga is finalised. Ended, this space opera is. Or is it?…
User Comments